How to Care for a Multifunction Digital Watch
---
When using the LCD digital multi-function digital watch, care should be taken not to expose it to the sun, nor to use it in a high temperature place
1. When using the LCD digital multi-function digital watch, care should be taken not to expose it to the sun, nor to use it in a high temperature place (such as beside a steelmaking furnace), so as to avoid aggravated chemical changes of the battery and the LCD screen and shorten the service life.
2. The liquid crystal digital display quartz electronic watch should use less lights and alarms to save electricity.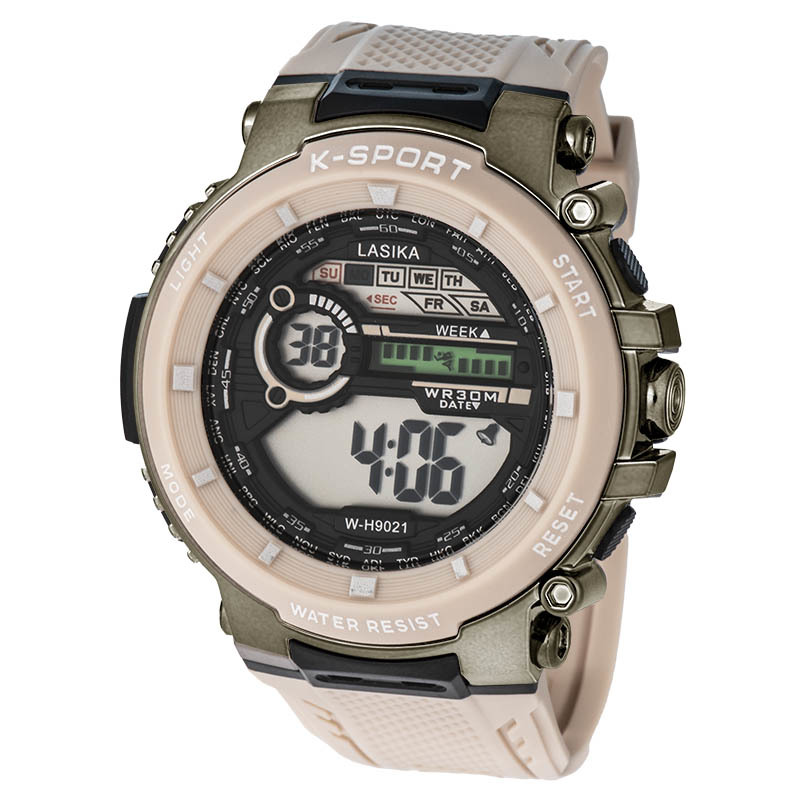 3. Under normal circumstances, the pointer type multi-function digital watch jumps two bars per second or does not move, and the LCD digital display type multi-function digital watch flashes numbers or the light turns dark red, which indicates that the battery is about to fail, and it should be timely. Replace it to prevent serious leakage and corrosion of the movement after the battery fails. The replaced battery should be properly disposed of and should not be thrown into the stove to avoid thermal explosion and danger.
4. Do not open the back cover or disassemble the parts of the multi-function digital watch casually, so as to avoid circuit damage or dust and moisture entering the machine, affecting the timing and causing losses.